Designs that communicate your message
powerfully.
engagingly.
beautifully.
effectively.
authentically.
Graphic & Web Design Solutions
You're passionate about what you have to offer, and it's easy to become discouraged as you try to carve a space for yourself in a crowded, chaotic internet. Great design cuts through that chaos to make sure your message is heard clearly above the noise and distractions.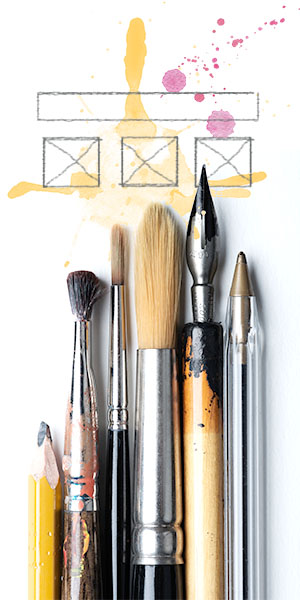 The Paisley Slate Advantage
As part of your support team, I provide the advantages of a dedicated design department, scaled perfectly to fit your needs and budget. 
Graphic design isn't about decorating things; it's about working together to come up with custom solutions for you and your ideal customers. And that is a beautiful thing!
Barbara is one of those unusual people: a mix of artistic and business sense. You can count on her to produce high quality work just as you expect, with an extra touch of creativity. You can also count on her to meet deadlines and work tirelessly to meet your group's vision. The custom portrait album layouts and online screen layouts she has done for me really showcase my portrait work, and my clients are so pleased. I would highly recommend her.​
Barbara is amazing to work with. From her artistic eye to her awesome advice, she's always so kind and supportive. It seemed like she wouldn't rest until my blog was exactly what I wanted. Thanks to her my dream website became my reality.
As a writer, I really wanted a website, but had no idea where to start. I could barely handle a personal blog, and was never happy with how it looked. Luckily for me, Barbara came to the rescue. The website she designed for me is perfect. She helped me find just the right look for it and has continued to make the site function the way I want it to. It's not an exaggeration to say I'm thrilled with the results! Barbara is wonderful to work with. I highly recommend her web design services.
A sneak peek at some of my recent projects